Social Study Space
The social study area was designed in consultation with Sixth Form students to maximise the study space available ad provide a range of learning environments. This meeting place is an area that contains a mixture of seating and tables to allow students to work in a relaxed environment. There is excellent wifi provision for students to access as well as a bank of laptops.
Dining Facilities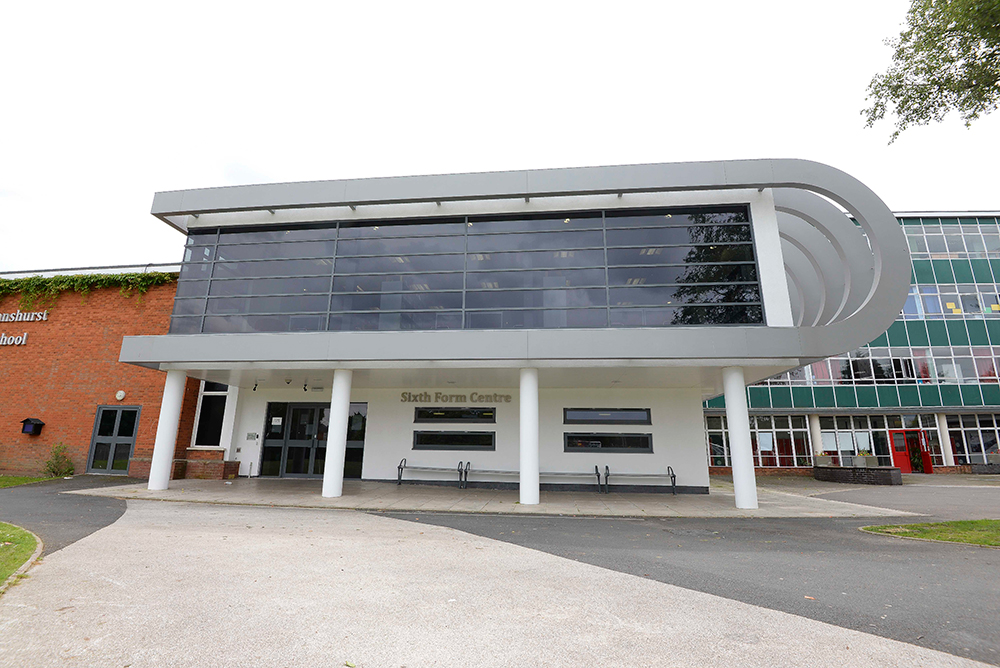 Leading from the social study area is a seated Sixth Form dining area where students can buy hot and cold meals during the lunch break. At other times food and drinks can be bought from vending machines. During good weather an outside eating area can be accessed from the dining area.
Sixth Form Library
The Sixth Form Library is staffed by librarians and is divided into three individual areas:
Silent study area

Quiet work area

A bookable room for group work
Each area is fully resourced and has excellent network facilities providing computers, information request & reservation service, printing, scanning, photocopier, online library catalogue, a place to study, a place to read a place to find help and support.
The landscaped area outside Centre has been designed to take into account the needs of Sixth Form students and there are areas to help students relax, socialise, and work in.
The sympathetic planting schemes and hard landscaping are the features that helped the Sixth Form students choose this as the winning design from the Landscape Architect students at Birmingham University.